Partial assessment reports will be provided during the project. And final assessment reports will be provided after the project. The capability to find critical risk findings is more meaningful than anything else.
Assessment reports will be generated by vulnerability scanners or manually written by our security researchers. The reports will comprise of executive summary, detail findings and recommended remediation for discovered vulnerabilities. If there is no critical risk finding is found during assessment, we will still give you a proper security report with detail proofs and recommendation. However, no service fee will be imposed.
1. Sample Vulnerability Assessment Report
Vulnerability Assessment Scanners (Acunetix, Rapid7 or Nessus) will be used to scan for simple and common vulnerabilities and generate automated vulnerability reports.
Besides automated reports, MK Cybersecurity also provides our custom professional reports.
On the right side, you could view a sample assessment report from Acunetix Web Vulnerability Scanner.
Notes: Some information is removed for security reason.
2. Sample Penetration Testing Report
In penetration testing, our security researchers will reveal complex and cross-functional security vulnerabilities in ALL application functionalities.
Professional custom reports will be provided.
On the right side, sixty-eight (68) security risk findings are found during the assessment. These vulnerabilities are in multiple application functions and cross-functional.
Notes
: Some information is removed for security reason. And only partial report is presented.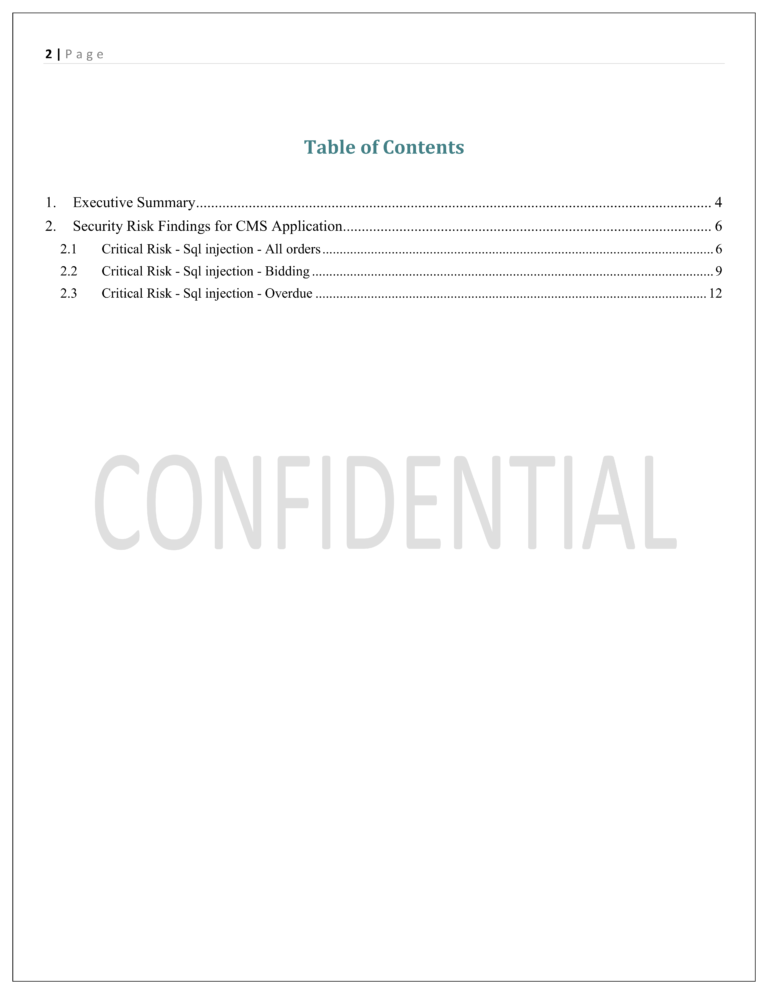 Want complete sample reports?
Email us at

[email protected]

or call us at +65 6707 3597 for complete sample reports.